---
The staff at Henry Funeral Home takes great pride in caring for our families, and has made a commitment to provide you with a beautiful, lasting tribute to your loved one.
---
Why Choose Us?
Honoring your loved one is our top priority, and part of that is assisting you deal with grief during this difficult time. Everyone's needs are different, and for that reason, families can entrust their loved one's wishes to our staff. We have a wide range of resources to support you not only today, but in the weeks and months to come.

Online Memorials
We can create a customized, online memorial for you to share with family and friends. The memorial includes the obituary and any photographs you wish to provide. It will serve as a place for visitors to post condolences, share memories, upload photos, and light candles in honor of your loved one.

Tribute Videos
We can produce a personal tribute video that can be played at the service and online. Simply provide us with the photographs you want to include and we will transform them into a video celebration of your treasured memories. DVDs or digital files of the video are also available.

Ordering Flowers
We make it easy for friends and family to send flowers to your home or service to honor your loved one. We have partnered with local florists to offer the convenience of ordering directly from the obituary page of our website. You can also use this feature to select the flowers you would like at the service. This is a secure way to choose beautiful arrangements from the privacy and comfort of your home.

Sharing Service Details
We reduce the stress of contacting those who need the details of the service for your loved one. We post the dates and times of the service as part of the online memorial on our website. You can then either share the memorial on your Facebook or Twitter page or copy the details from the site into an email or text. Both options give you the peace of mind that you have provided the necessary information to those who need it.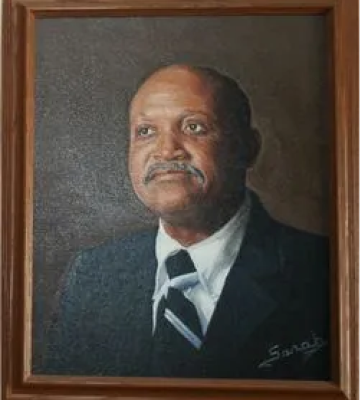 The late Charles J. Henry began his career in funeral service at the age of 13 with St. Clair Funeral Home in Cambridge, Maryland. Following Mrs. St. Clair's death, he established the Henry Funeral Home in Cambridge at their current location on Washington Street.
The Henry Funeral Home continued to grow under the care of Mr. Henry until his health began to fail in 1994, at which time his daughter, Janelle C. Henry assumed the day-to-day responsibility of running the family business. Upon the funeral home's transition from a sole proprietorship to a corporation in 1994, Mrs. Henry made great strides in the continual growth of the establishment.
The staff has increased from 7, serving Dorchester County to a staff of more than 25 serving primarily the Upper Eastern Shore region.
---